About Us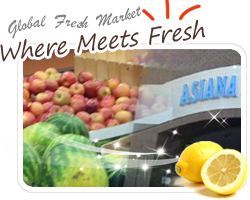 ………………………………………………………………………….
Asiana market main goal is to meet the satisfaction of our customers by providing them the best quality products and services. Ultimately we wish to create the best life with our customers.
Asiana market carries all types of groceries, fishes, meat & poultry, produces, fruits, dairy prducts, frozen deli items, home appliances and many gift items as well. These products are consisted of all around of the world, especially Korean and Japanese, India, Eastern European, Philippines and Southeast Asian etc.